---
It's the start of a new year, and it is a point when a lot of people make some resolutions, the pledge to improve your English skills being a common one. If that's the case with you, this post is for you!
There's a bunch of things to keep in mind while learning/brushing up on a foreign language. Here are my top five tips to improve your chances of spectacular progress:
Buy yourself a diary, set yourself some realistic language goals and write down the steps you're going to take to get to your destination. An action plan is a must. It will help you organize your learning and keep you on track.

Set aside an amount of time daily/weekly you are going to devote to learning. Language miracles don't happen overnight. Learning is a process that takes time and requires consistency and effort. Accept it.

Experiment to find out your ultimate learning environment. Do you learn best individually or in a group? Do you learn by seeing or by hearing? Is your brain more absorbent in the morning or in the afternoon? Adjust your learning routine accordingly.

Find opportunities to use the language in real life to stay motivated. After all, language is a tool for communication, it is a skill to be applied. Exchanging messages with international friends, taking part in discussions on various forums, volunteering to show foreigners around your town are a few ideas worth considering.

Keep boredom at bay by varying the learning methods. Challenge yourself to different tasks all the time. If you lack ideas, click here to receive a free mini e-book 26 Language Challenges to Speed Up Your Progress in English.
If you still feel that you lack motivation from within and need some external motivation, why not start learning with a qualified and experienced teacher who will help you identify your strengths and weaknesses and plan an optimal course for you to help you improve fast.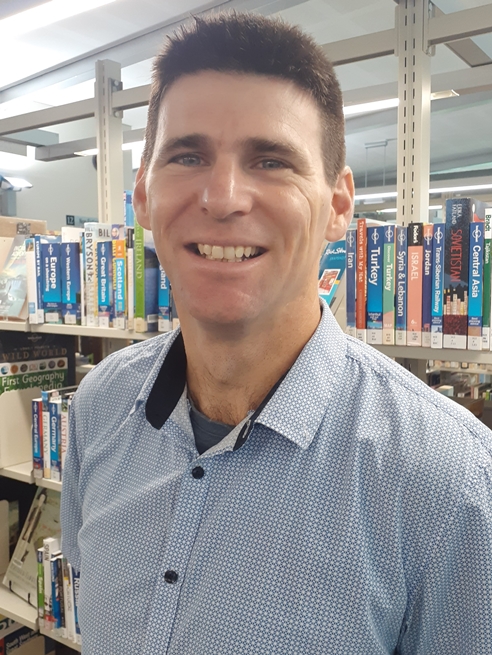 Al Joyce
Celta and university-qualified ESL/EFL teacher with 14 years of experience and a true passion for teaching
IELTS and Cambridge exams instructor
keen traveller, motorbike enthusiast, history lover, optimist
patient, knowledgeable, consistent,with a good sense of humour
This is what Al says about his teaching style:
Each student is an individual case with their individual needs, interests, abilities, etc. Each course I teach is tailor made and takes into account those differences. I take pride in delivering top-quality English classes, helping my students achieve their language goals- from the most modest to the most ambitious ones. I send all my students materials before each class, so they can prepare. After each lesson, I offer written feedback which includes the student's mistakes, useful vocabulary to help them sound more natural and target areas for improvement. Homework is an essential part of each class too and provides an extra opportunity to spend time with English in between lessons.
Book your free trial class here. Say something about yourself: your nationality, your level, your reasons for learning English, your goals.
Al will contact you shortly to arrange the first class.
---