---
We had to wait for this moment longer than expected, but the Olympic Games are finally in full swing. It's an Olympics like no other, postponed for a year due to the pandemic and held without any spectators for safety reasons. On the positive side, it is now an even more inclusive event allowing a wider array of athletes to compete, and the greenest of all Olympic Games ever.
It can't be denied that all eyes are on Japan at the moment with viewers all over the globe following the events with anticipation and excitement, hoping to see some riveting competitions and top-class sportsmanship.
I have found the Tokyo Olympics very inspirational when it comes to lesson planning and here are my five ideas for fun, engaging and varied classes all connected with the Games.
Let's talk about Olympic sports
For starters, the Olympics is a great opportunity to quiz your students' knowledge of Olympic sports.
How many of the 33 different summer Olympic sports can your students name?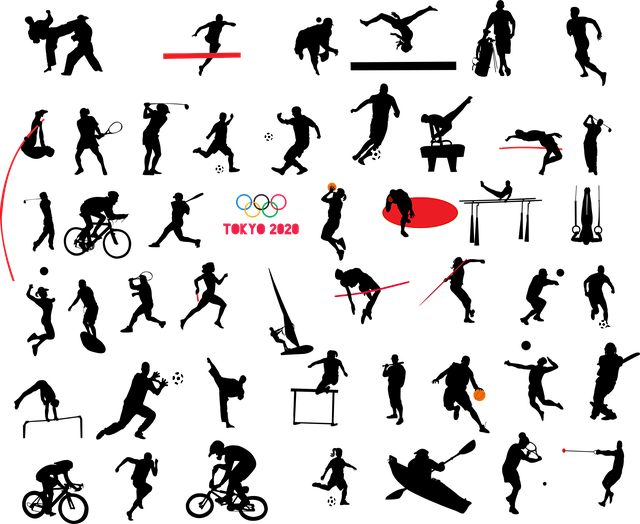 You can find the answers here: Summer Olympics
Here are some questions you might want to ask your students:
Which sports are the most exciting ones for you to watch? Which are the most boring?
If spectators were allowed on stands at Tokyo Olympic venues, would you go to watch any of the sports live?
Have athletes from your country won any medals in the Tokyo Olympic Games yet? Which sports/sport disciplines were those in? Do you know any other prospective medalists from your country?
Do some research on Olympic medalists from your country from the past. Which sports did they represent? Which Olympic Games earned them the most medals?
A few new Olympic sports have made their debut at the Tokyo Games and these are karate, sport climbing, skateboarding, surfing and freestyle BMX. There are also two sports that are making a comeback – baseball and softball. Have you ever tried any of them?
Inspiring Olympians
It can't be denied there would be no Olympic Games without the incredible athletes who devote their entire lives to sport and who all try their very best in this ultimate sports event. Each and every one of those remarkable sportspeople comes with their very own remarkable story. There are heart-warming stories and heart-rending ones, and they all make us realise the lengths professional athletes have to go to in order to succeed, the odds they have to fight, the unbelievable effort and stamina that is required at top level competitions and the risks that professional sport comes with.
There's the 12-year old Syrian table tennis player – Hend Zaza – the youngest athlete to compete in the Tokyo Games. Growing up in a war-torn country meant her training was often disrupted by the military chaos happening around, yet the adverse circumstances never stopped her from pursuing her dreams.
There's the BMX racer Saka Sakakibara and her tribute performance to her brother, also a BMX racer who suffered permanent brain damage after a major crash while competing in another championship. Tragically, during one of her events in Tokyo, Saka also had a crash but luckily not as serious as her brother's.
Then there's the beautiful Yusra Mardini, a member of the Refugee Olympic Team, and her incredible journey from war-torn Syria, across land and sea where her courage and fine swimming skills helped save 20 people from drowning. The purpose of the Refugee Olympic Team is to give displaced athletes a chance to compete as well as draw the world's attention to the issue of forcible displacement.
There are also the super-persistent athletes like the gymnast Oksana Chusovitina taking part in the Games for the 8th time and still going strong! That's the beauty of this one of a kind sports event – the coming together of passionate, super-determined people of various nationalities, races, ages and life stories united in their love for sport.
Here's a great article from the Australian flagship news provider – the ABC – about this year's most incredible Olympians: Incredible stories from the Tokyo Olympics
Which story will be your students' favourite? Or perhaps they can research and present their own 'top Olympian of the Tokyo Games'? This article also provides a great opportunity to talk about sportspeople as rolemodels. If your students could invite one Olympic athlete to their class, who would it be and what questions would they ask them?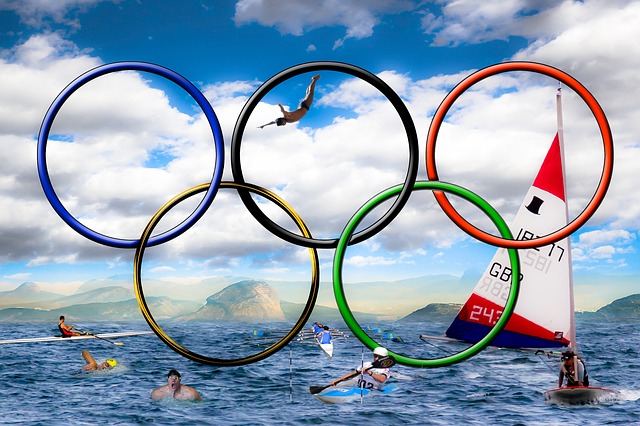 Sustainability
This year's Olympics is crazy about sustainability and green solutions and it's manifested in many different ways. Only renewable energy is used to power all electronics at the venues, the athletes' village and the media centre. The Japan National Stadium is made from wood and built in a way to maximise the breeze flowing through the stadium in order to decrease its need for air conditioning. Both the winners' podiums and official uniforms for Japan Olympic and Paralympic teams have been made using recycled plastic. Even the beds for the athletes are made from cardboard, which will be recycled once the Games are over. And now the best part- the Olympic medals. All of them were made from disused electronics donated by Japanese people prior to the event. That's the quintessence of urban mining for you!
Telling your students all this is not going to be as exciting for them (and you!) as letting them do their own research and presenting their findings to you. You can also hold a class discussion about promoting sustainability to the world through the Olympics and how effective that is.
The cost of hosting the Olympic Games
Being a host city of the Olympic Games doesn't come cheap. Watch this video with your students about the cost of the Tokyo games and make notes under:
What does the cost include?
How can host cities recoup the huge cost of hosting the Olympic Games?
Hold a class debate on whether your city should become a candidate for hosting the Games in the future. Consider the pros and cons.
How the Tokyo Olympics Became the Most Expensive Summer Games Ever
Transgender women in the Olympic Games
Another novelty about this year's Games is the fact that transgender women can now take part in women's sports disciplines. Here's a ready-made lesson  based on a video from the Economist, supplemented with a free sport idioms worksheet and a sport conversation worksheet.
Enjoy the rest of the Games and happy teaching!
---
If you liked the post, please share it with your friends on social media.