---
G'day everyone,
With Chrissy being just round the corner, we thought we would chuck in a few new ideas for your Christmas-themed lessons. Now, if you've read our other post about Christmas-inspired classrooms, you will know that at Three Wise Kangaroos we like to kill two birds with one stone like do a roleplay and have fun, or practise speaking while revising vocabulary or do a project and support a good cause. You can check our 7 innovative ideas for you Christmas classroom here:
7 innovative ideas for your Christmas classroom
Here's a lovely set for your A2/B1 learners: Christmas tenses. A revision of tenses all tied in with Christmas discussion topics. Answer key included.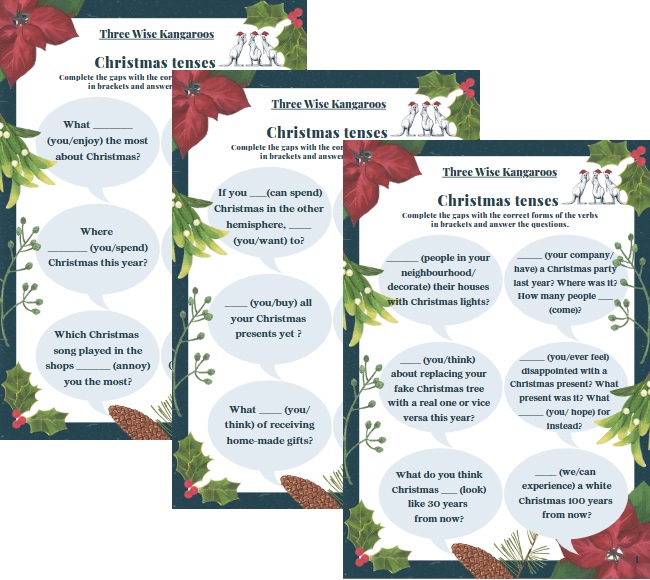 And here is something for your B2 learners: Christmas prepositions. A quick revision of prepositional phrases and even more topics for discussion. Answer key included.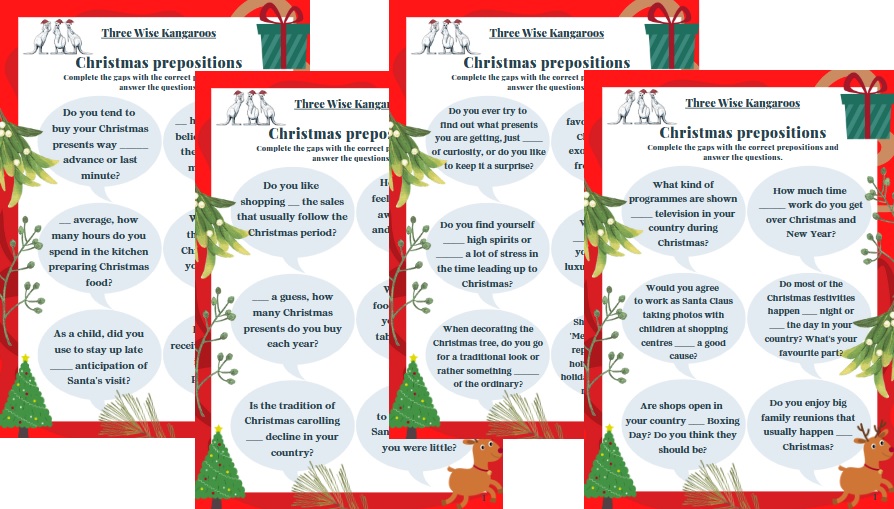 And if you're looking for more ideas, here's a fun Christmas trivia interactive quiz:
Or perhaps you want to know what Christmas Down Under looks like:
Enjoy and have yourselves a fabulous Christmas!
---
If you liked the post, please share it with your friends on social media.